 Fort Lauderdale Personal Injury Attorney

efalk@falklawyers.com
Weston, Florida 33326
Falk Lawyers
Fort Lauderdale Personal Injury Attorney
At Falk & Falk, We Are Highly Experienced Attorneys That Fight For You
You Will Never Pay Us Out Of Pocket.
FREE Evaluation
Fill out the form below and a representative will get back to you shortly to have all your inquiries answered & your case evaluated.
Highest Rated Lawyers by Peers & Clients
Our attorneys have the resources and the willpower to take on large, deep-pocketed insurance companies.
Falk Lawyers
Falk & Falk Law Firm is dedicated to helping victims of an accident, cause by wrongful acts or accidents of others, recover and obtain rightful compensation for what has happened to them. For over 20 years, Falk & Falk injury lawyers have been representing clients in car accidents, trucking accidents, motorcycle accidents, medical malpractice injuries as well as other serious incidents due to wrongful acts or just being in the wrong place at the wrong time.

Inquire Now




Falk & Falk
Weston's
Elite Lawyers
Through experience, professionalism and results, our law firm has obtained a pristine reputation in the field, and helpful many people when they were most vulnerable get their life back on track. When something life changing and dangerous happens, you don't want to trust just any one to get full compensation for what has been done; you want to put your life in the hands of experience professionals with a proven track record of righting the wrongs done to you by the general public.

Call Us (954) 687-9100




Falk & Falk
OUR

EXPERIENCE
Our lawyers are familiar with the many types of injuries that a car accident can cause. We know that any injury, large or small, can have a serious impact on your quality of life and financial situation. We have the skills to show the insurance company or jury why you deserve compensation and access to the experts to prove catastrophic cases.

Catastrophic Injuries

Traumatic Brain Injuries (TBI)
Broken Neck
Paralysis

Chest/Rib Injuries
Crushed Larynx/Trachea
Soft Tissue Injuries

Whiplash
Muscle Sprains/Strains

Scrapes/Cuts/Bruises
Broken Bones & Fractures
Jaw Injuries/Loss of Teeth
Pelvic Injuries
Falk Lawyers
PERSONAL INJURY
Call the personal injury lawyers at the Falk & Falk Law Firm at (954) 687-9100 for a free review. We are dedicated to the representation of people who have been injured as a result of the negligence by others in Florida. You really need to know your rights.
ATTORNEY FOR HOME INSURANCE CLAIMS IN FLORIDA
Florida homeowner's don't expect their home insurance policy company to backtrack on their promises. You may need an Attorney for Home Insurance Claim in Florida.
VERDICTS & SETTLEMENTS
After 400-Pound Iron Gate Landed on Handyman, What This Attorney Did was Impressive to win verdicts settlements..

Falk Lawyers
WE
CAN HELP YOU.
We have the experience and resources to help you get the compensation you deserve. We help in many ways, including:
Locate all the insurance coverage and identify all defendants
Deal with the insurance company so you do not have to Gather documentation such as police reports, medical records, and lost wage information
Stay apprised of your medical care and document all your damages
Build your case to show why the defendant was at fault
Advise you and provide recommendations so you can make informed decisions about your case
There are a number of reasons a defendant may be at fault, but it is not always cut and dry. The personal injury lawyers at Falk & Falk handle all types of accident cases and, based on decades of experience, we know what to do to prove negligence. Do not wait for time to go by to contact us; we examine every case free of charge and will make sure you are not losing any possible compensation that you rightfully deserve. You should feel at ease once your case is in our hands; our plethora of experience and success has made us an extremely successful team of lawyers with clients who never thought they'd receive such a desired outcome.

Call Us (954) 687-9100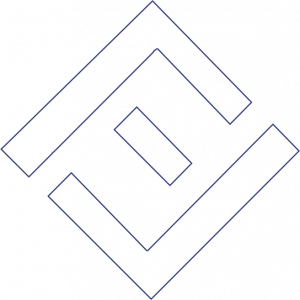 Falk & Falk Lawyers
Fort Lauderdale Personal Injury Attorney
"At Falk & Falk, We Believe You Have The Rights To A Great Personal Injury Attorney!". Fast & Easy. We Start Working For You The Moment You Call.
Reach us
Practice Areas
2022 © Falk & Falk Law firm. All rights resvered