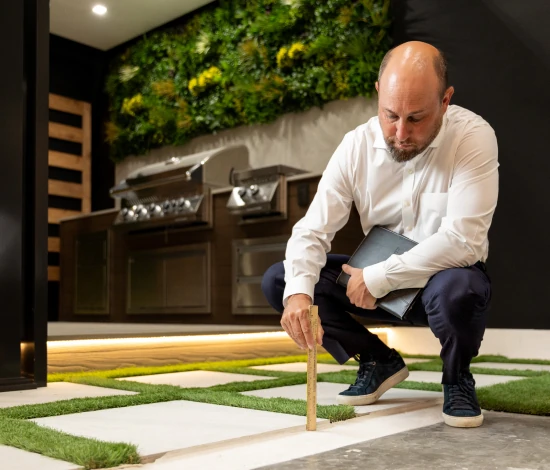 Slip and fall and car accidents harm anyone, anytime, anywhere and have the potential to greatly impact your well-being.
In this challenging situation, Eric Falk is here for you. He genuinely cares and takes time to explain the process, ensuring full understanding. Diligently working on cases, he prioritizes clients over impressing them. Eric is determined, not lenient with insurance companies, recognizing clients' tough times. He commits to support and empower them with necessary information for confident decision-making.
Eric puts his clients first. From the moment you call, you know he's committed to your case. You'll get his personal cell phone number on day one. Eric is always willing to go the extra mile and offer a helping hand whenever needed.
Eric Is A Straight Shooter
Eric isn't here to impress people, he's here to help people. He patiently explains your case and tells you everything they need to know, even if it's not what you want to hear, but he'll always tell you the truth.
Eric has been in the legal field for over 20 years, he knows how the insurance companies think and he uses his knowledge and experiences to help you.
Eric is transparent. He will make sure that you know what is going on in your case from your first phone call. He explains everything from beginning to end and tells you the tricks of the trade that other people will not. Eric Falk is familiar with the many types of injuries that can be caused from accidents. He knows that any injury, large or small, can have a serious impact on your quality of life. He has the experience and skills to show the insurance company or jury why you deserve compensation and access to the experts to prove catastrophic cases.
Catastrophic Injuries


i.e Paralysis
Soft Tissue Injuries


i.e Muscle Sprains/Strains
Jaw Injuries/Loss of Teeth