Construction Site Injuries
Over $750 Million Won In Settlements And Verdicts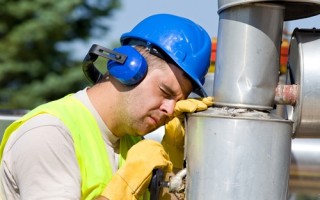 CONSTRUCTION SITE INJURIES
Construction sites are dangerous places and serious accidents can happen, regardless of the strict safety standards in place to protect workers and the public. Even though they are called construction site accidents, these serious injuries can occur at your personal residence, a commercial location or an industrial site. Construction workers aren't the only people injured in construction site injury accidents, hazardous conditions can also injure a passersby or homeowner.
CAUSES OF CONSTRUCTION ACCIDENTS
Construction Site injuries are more common that one would think. Below are some of the ways in which an injury may result:
Slip and falls
Roofing accidents
Misuse of tools
Falling objects
Crane accidents
Trenching
Struck by accidents
Heavy equipment failure/user error
Electrical accidents
Misuse of safety implements
Power tool mishaps
Fires/explosions
Scaffolding accidents
Welding accidents
When construction accidents occur, it is often because of the negligence of the people/person responsible for the safety of the construction site, including the supervisors, contractors, or the property owners. Safety inspectors often check for the safety of the site. Sometimes the hazardous materials, equipment and surfaces may get overlooked, and can be hazardous to a worker and/or bystander's safety. Some construction companies are willing to neglect safety measures in an attempt to maximize their profit. This puts their workers and innocent bystanders in danger and the result can be serious injury or even death.
Construction Injury accidents can be covered under different areas of law, including:
Wrongful Death
Product Liability
Premise Liability
Negligence
CONSTRUCTION SITE ACCIDENT INJURIES
Because of the use of heavy equipment, electricity, heights and tools required for the work construction site accidents often result in debilitating and life-changing injuries including:
Traumatic brain injury (TBI)
Spinal cord injury
Disfigurement/Severed limbs
Our Florida construction accident injury lawyers are familiar with state and federal (OSHA) safety regulations. We have the experience and resources to determine if these rules were violated and by whom. Let us help you.
These injuries may require years of therapy and medical treatment and cause permanent disabilities that prevent you from returning to work or enjoying time with your family as you did in the past. Worker's compensation may assist in reimbursement, however worker's compensation is often inadequate for serious injuries. The attorneys at Falk & Falk law can help you pursue a legal claim so you may receive the proper compensation you and your family deserve.